There are a few ways for you to include an Apester unit into your site!
1. HTML5: The default HTML5 embed code provided to you at the bottom of the unit creation/edit page, after you've clicked publish. See screenshot below.
There's a separate embed code for Google AMP pages and Facebook Instant Articles, also provided at the bottom of the unit creation/edit page.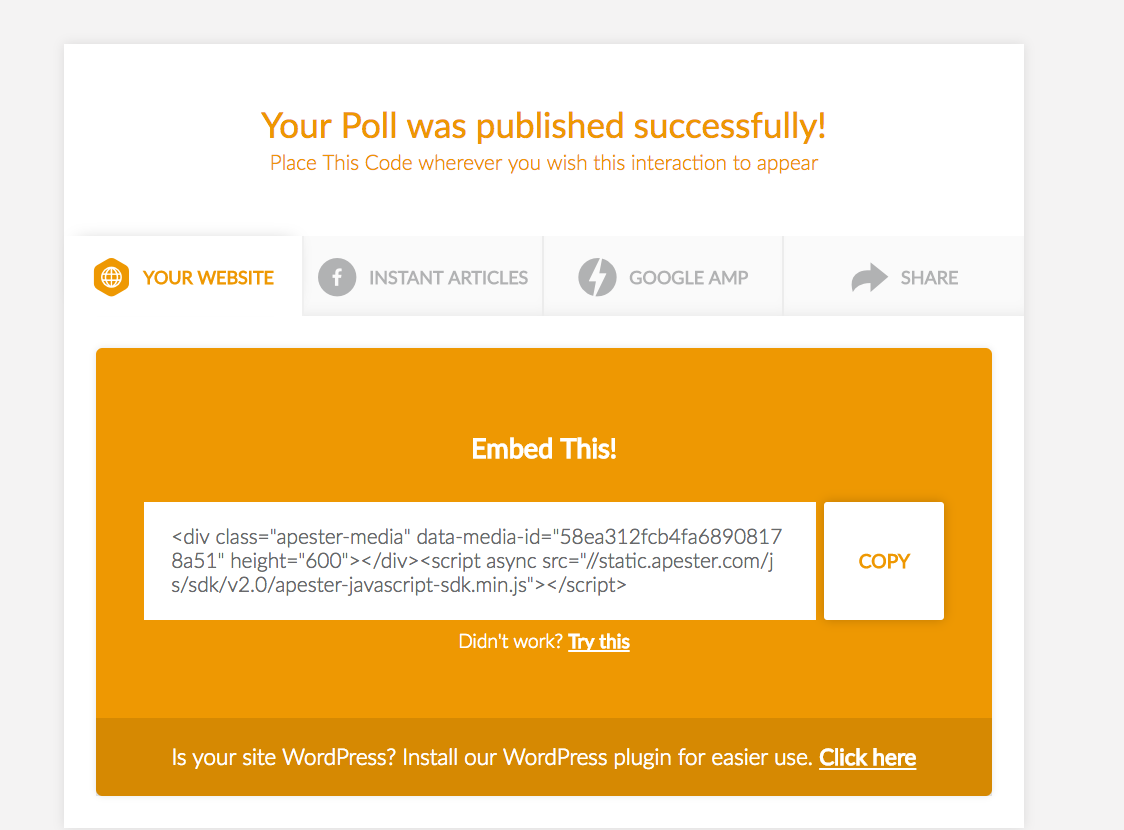 You can also grab the main embed code straight from the dashboard:
Click the red Apester button in the visual editor. Search and/or sort for any created item or select one of your own. To embed the item to your post click on the "Embed" button.
2. Wordpress: Install the Apester WordPress Plugin and then just use the short code to easily embed units. (Go to your publisher channel settings to find your authentication token).
The Apester icon in the tool bar is available on WP versions 4.9 and older. For, WP version 5 and above, copy the embed code from the editor just like on the picture above (If you have the Apester WP plugin loaded, than the Apester editor will give you a WP compatible code).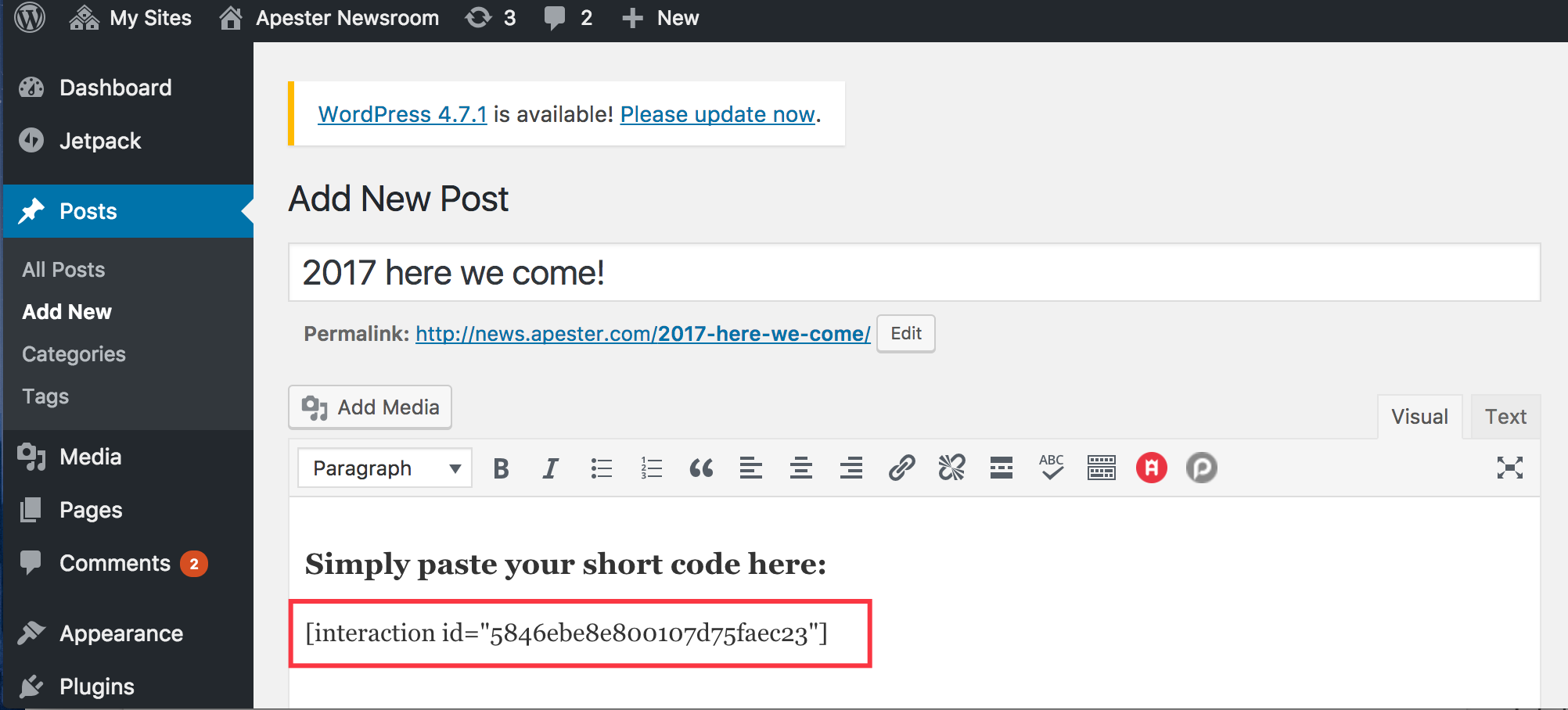 3. SDK: Which supports an automatic embed of a playlist. See more details here and here.
Note: Static iFrame - we do not support iFrame embed