Have you created a set of stories and now you want to promote them on your home page or sections page?
Then use strip; A carousel of stories that can be placed anywhere on your site. To find out more about how strip works read this article, or continue reading to learn how to embed it.
Embedding a story strip is simple. There is an embed wizard at the top right corner of your dashboard. Simply follow the wizard steps and you'll get an embed code.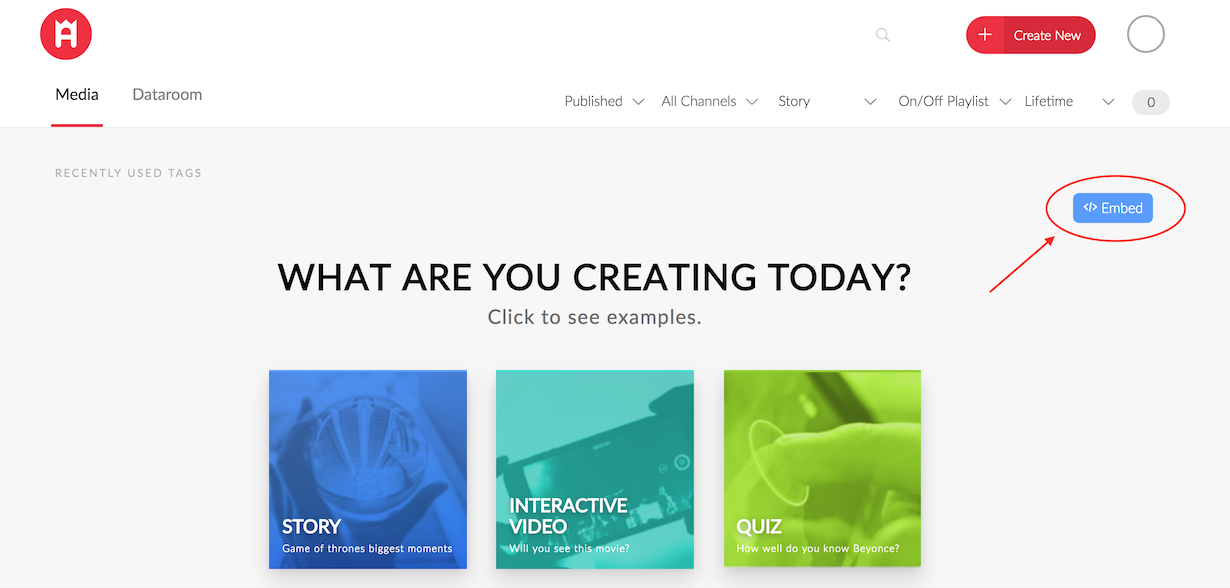 Then place the embed code in the mobil page or template where you want it to show.