Note: Lead Generation slides are available only to premium marketers and publishers. To enable lead generation in your account contact us.
When a reader enters their information to a Lead Generation slide, the data can be submitted to your CRM system through Zapier. Zapier is a platform that connects apps. If you chose not to use Zapier you can also request to receive the leads in a CSV sent by email once a week or once a day.
Using Zapier to Connect to your CRM or Marketing Automation Tool
Whether you are using Marketo, Hubspot or Salesforce you can connect Apester to your system with Zapier. If you are using another CRM or marketing automation tool, it too is most likely available in Zippier. Here is how you do it:
Step 1: Create a Zapier account
Resister here https://zapier.com/app
Step 2: Make a new 'Zap' and chose Apester
From the Zapier landing page, chose 'make a new zap'. Then under 'When this Happens' chose Apester App: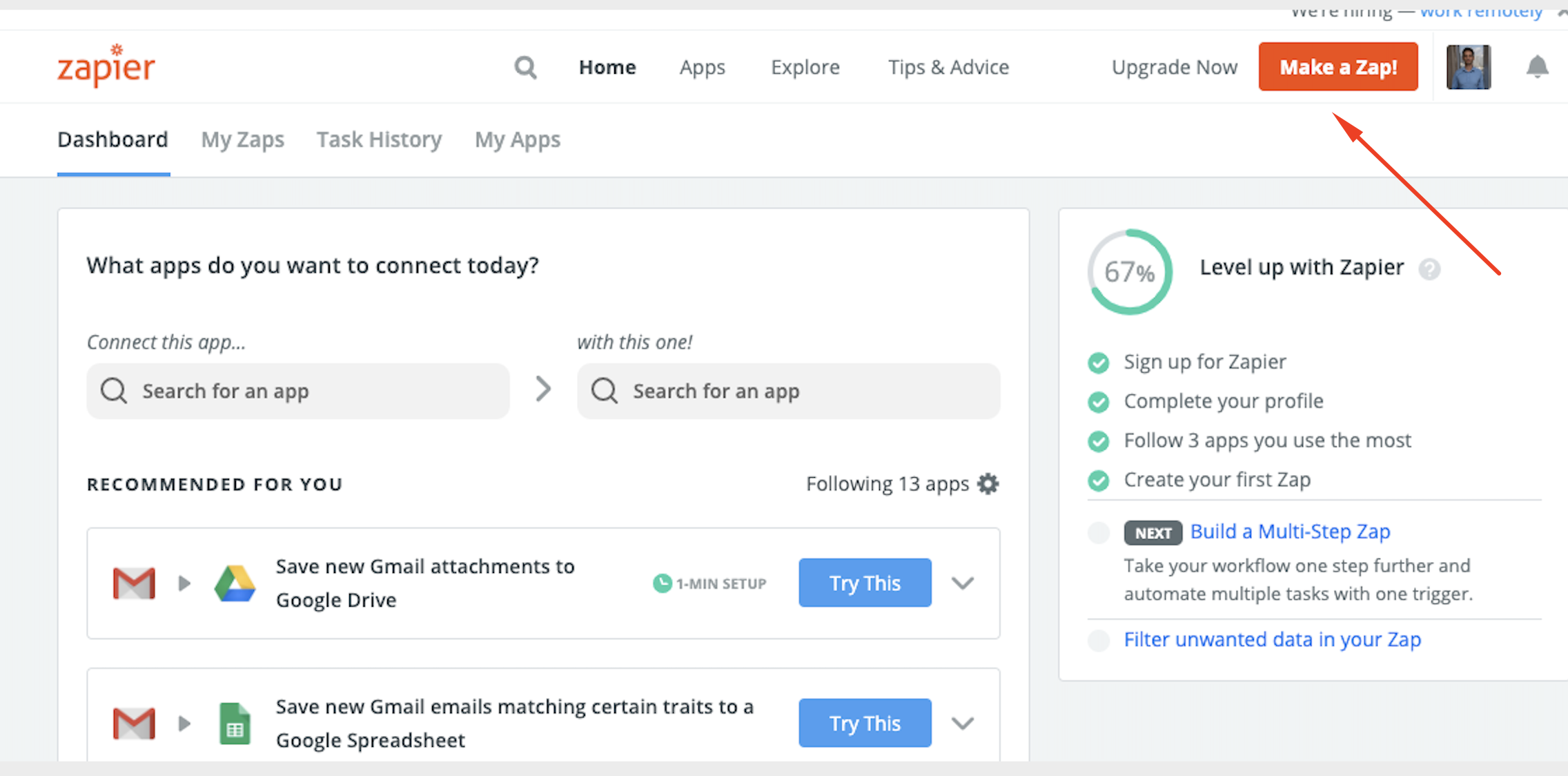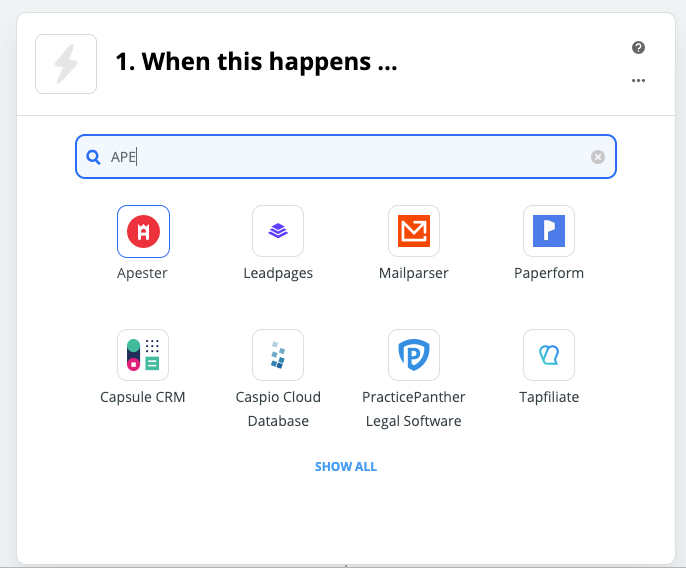 Under 'Chose Trigger Event' select 'New lead submitted':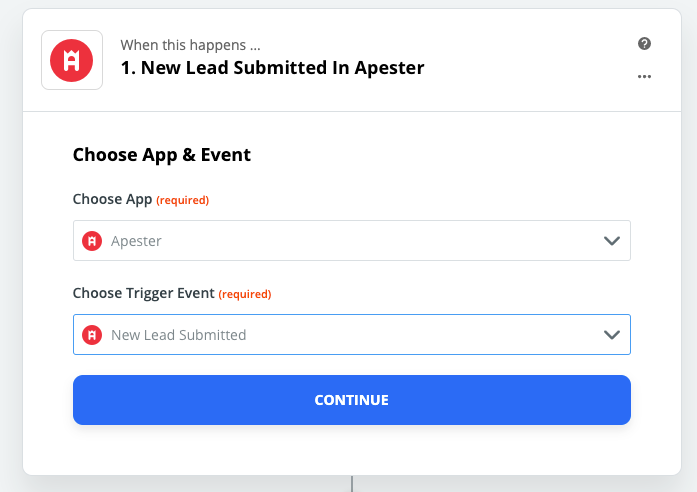 Step 2: Connect Apester to Zapier using Channel Token
Go to your channel page in the Apester editor and copy the channel token. Then enter the token into Zapier.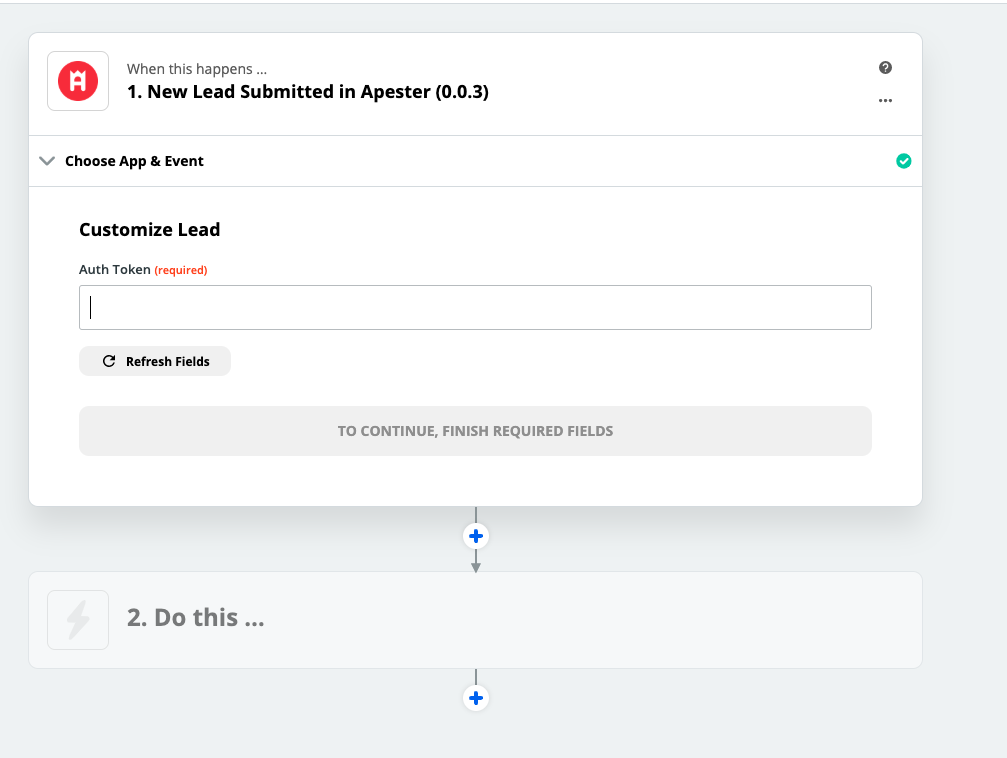 Step 3: Chose your CRM system
Under '2. Do this..' select your CRM system, for example HubSpot. Under action chose creating a new contact (in HubSpot, for example, this is called 'Create or update a contact')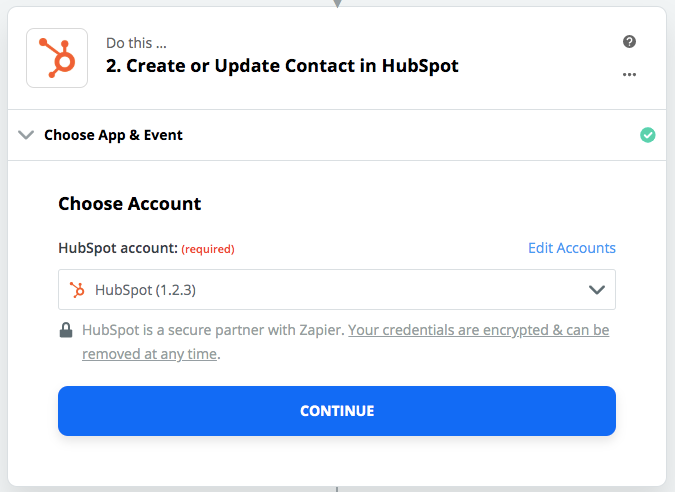 And then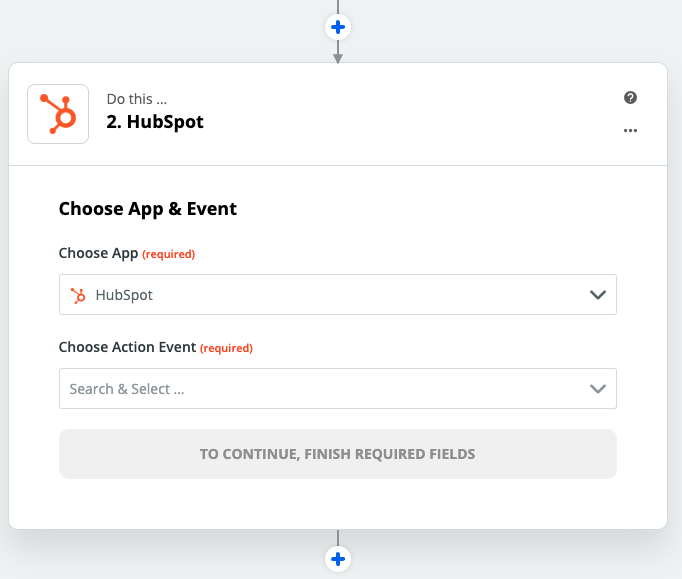 Step 4: Map fields
Map the available Apester field to your CRM new contact fields. Most Apester Lead Generation fields have field with a matching name in the CRM system. For example: name, email, phone, address and age. Apester also has two custom fields (custom 1, custom 2) that can be used to ask any question from favourite color to the number of employees in your department. These fields, if you are using the, can be connected to any destination field in your CRM system.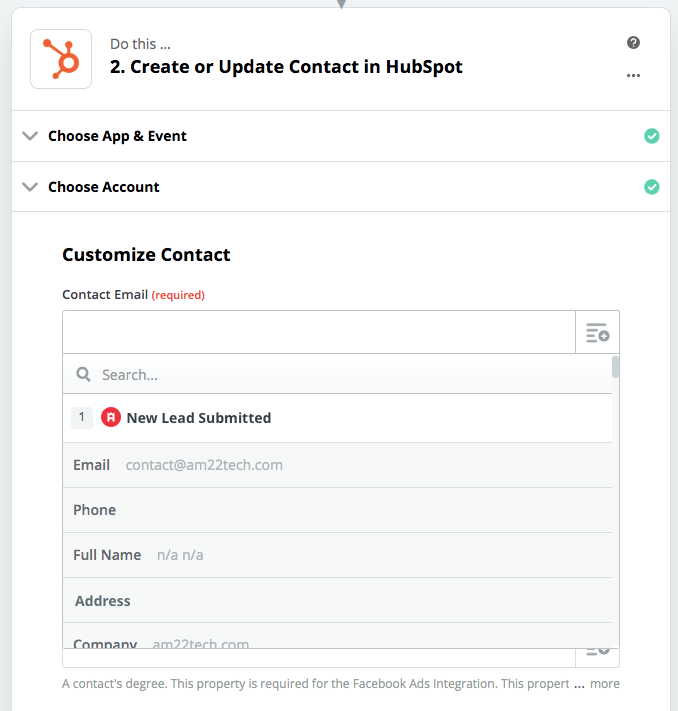 Step 4: Create an Apester unit and embed it to your site.
That's it. Create an Apester unit with a lead generation card. Embed the unit into your website and start generating leads.