Facebook Instant Articles (not for WP)
Apester is committed to providing the best user experience for mobile devices- making our content load as quickly as possible.
Embed using Facebook Publishing Tools
Go to your Facebook publishing tools:
https://developers.facebook.com/docs/instant-articles/guides/publishertools
2. Copy & paste the embed code for Instant Articles

Single Interaction mode - copy the embed code for FB Instant Articles and paste it on your FB page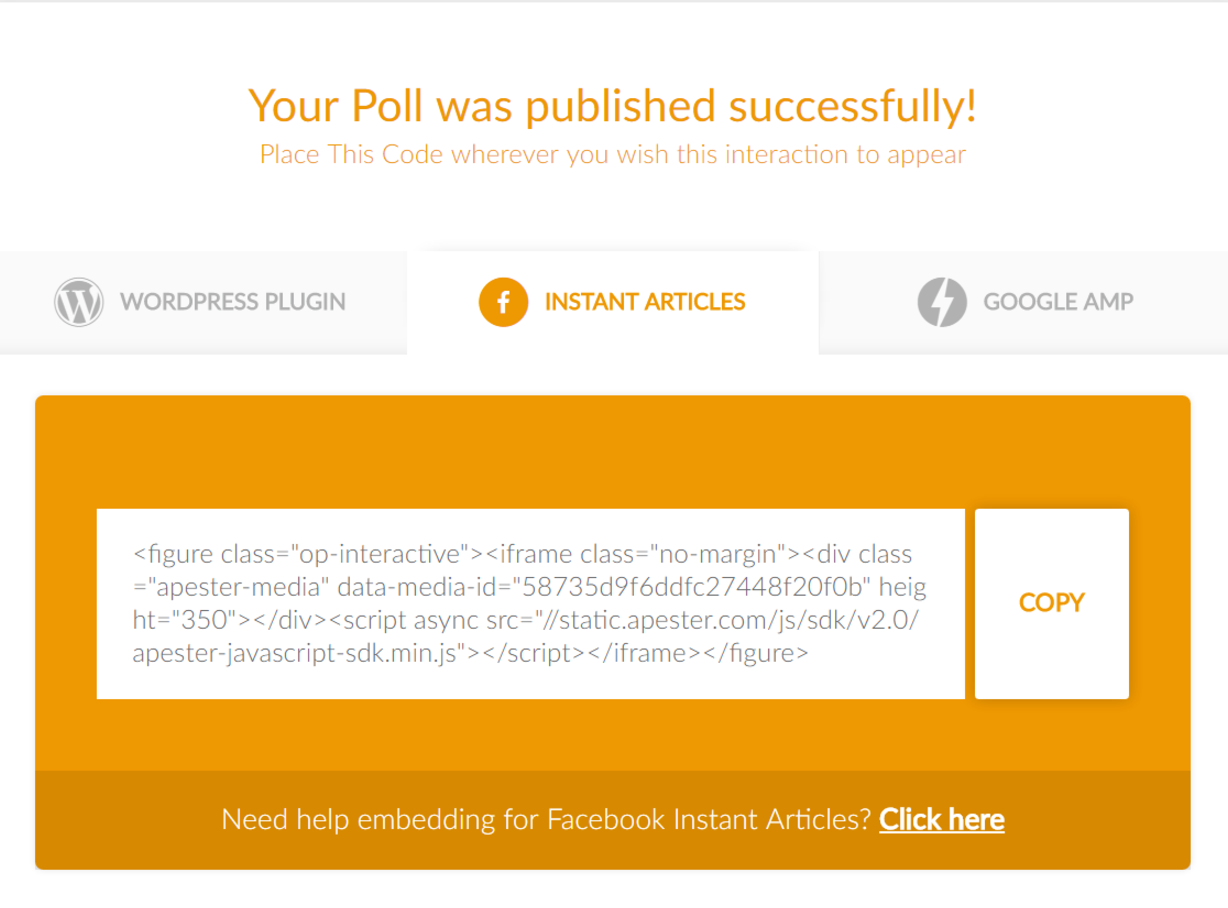 Wordpress Sites
Update to the newest version of Apester's WP plugin.

Make sure you have the Facebook Instant Articles plugin for WordPress installed and configured to your Facebook page (for more details,

click here

).

Go to the Facebook Instant Articles plugin configuration. Scroll to the bottom of the page and click the "open advanced setting now" link.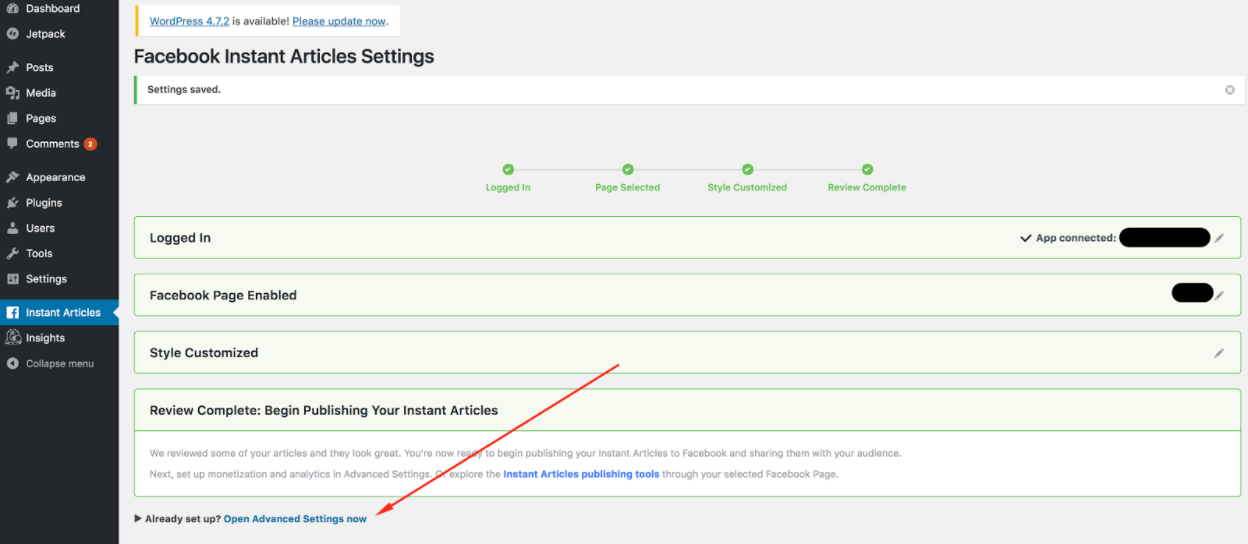 4. In the "Publishing Settings" section, enable the "Enable custom transformer rules" option.
5. Insert the following snippet into the text box below the option mentioned above:
{
"rules": [{
"class": "IgnoreRule",
"selector": "//script[contains(@src,'apester')]"
}, {
"class": "InteractiveRule",
"selector": "div.apester-media",
"properties": {
"interactive.iframe": {
"type": "multiple",
"children": [{
"type": "fragment",
"fragment": "<script type='text/javascript' src='//static.apester.com/js/sdk/latest/apester-sdk.min.js'></script>"
}, {
"type": "element",
"selector": "div.apester-media"
}]
}
}
}]
}
6. Click the "Save Changes" button.
7. Go to any article and embed Apester's interaction like you normally would using the plugin, e.g.:
a. Click the Apester button in the visual editor

b. Click the embed button on the desired unit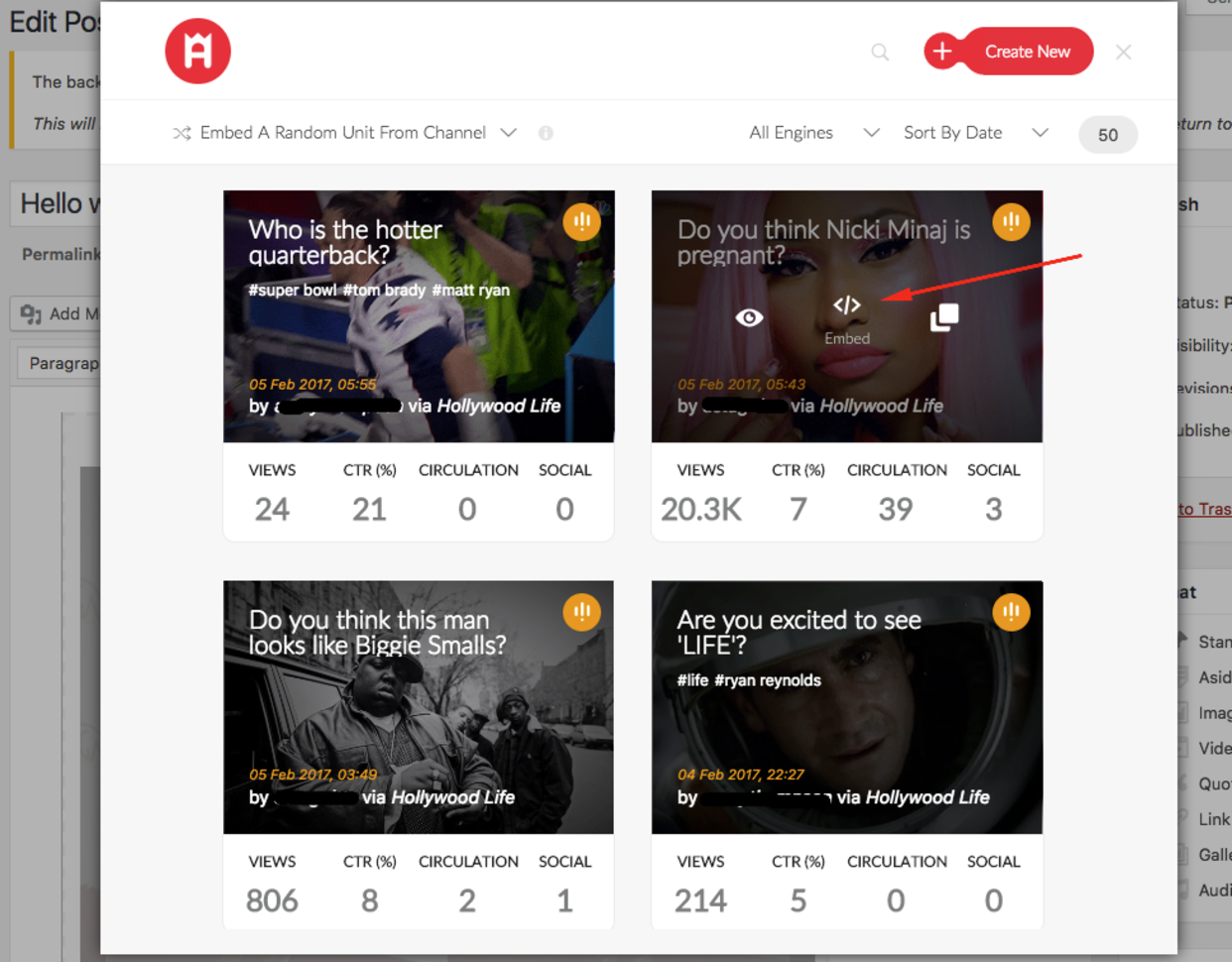 8. Update / publish your article like you normally would.
9. Congratulations! Your article is now published as a Facebook Instant Article along with you Apester media.