Firstly log into your user account. From the Apester dashboard, click on the icon on the right hand side of the screen and select Settings from the drop down.
On the right hand side, under "Two Factors Authentication"
click "Enabled"
On the new window, enter your password and fill in your country and mobile number
On the next screen, confirm the 6 digit code you received via SMS.
**Enabling backup codes can be done as follows:
On the Setup Backup codes page click on "Generate Security Code"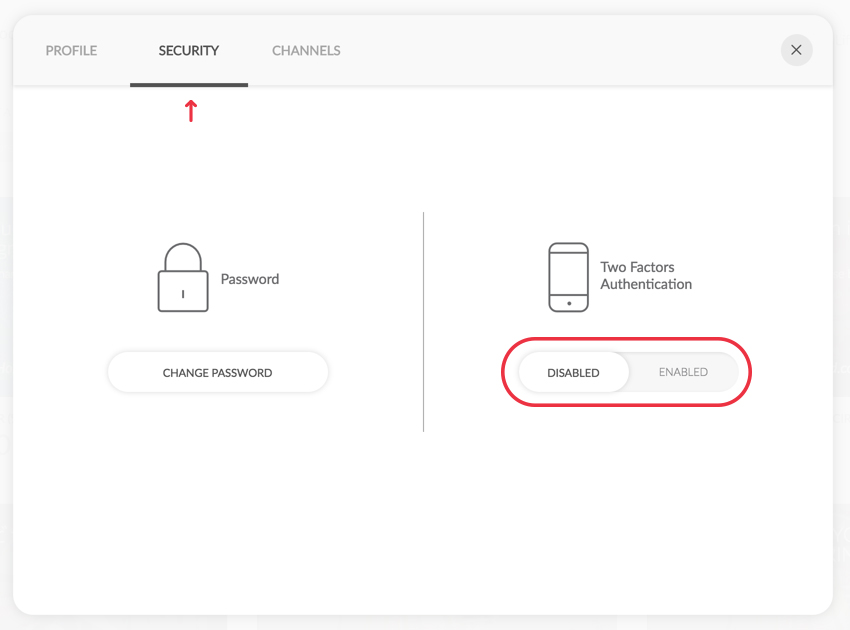 *Note that once you are MFA'ed, you can then use GoogleAutenticator app instead of SMS.