You can make an Apester playlist more contextual by using "Contextual Matching." Contextual Matching matches the #tags you have placed on your units with the tags that you have placed in the tags/keywords of your article page. By doing this you will enable your playlist to show those units that have matching #tags before other units that do not have the corresponding tags.
To create a more contextual playlist:
Step 1: Click on GET PLAYLIST.

On the popup window click "Next"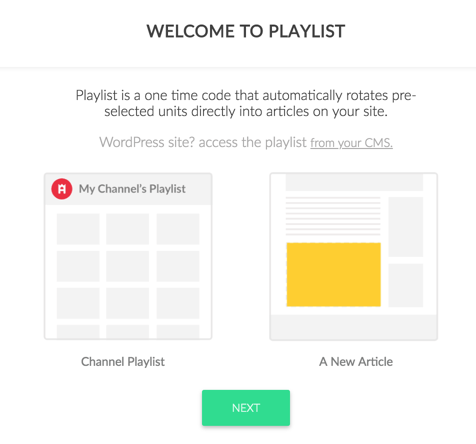 Step 2: Select the Channel where your Playlist appears.
Note: Each Playlist comes from a single channel. If you want multiple Playlists you will have to put them in multiple channels and select them here.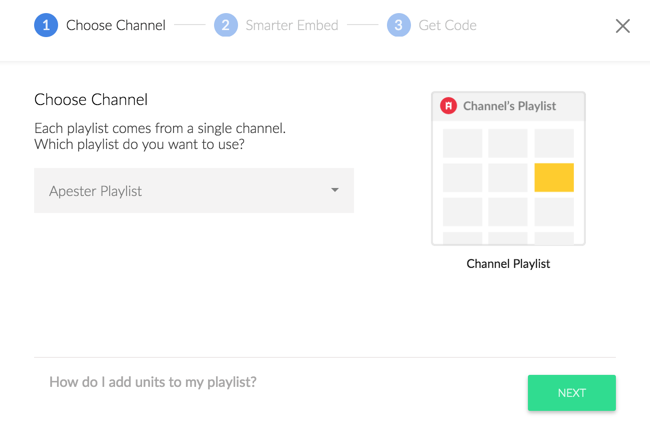 Step 3: Select/De-Select 'Contextual Matching'- this helps units to contextually match with relevant articles by matching with the hashtags that appear on the unit to the meta-tags/keywords that appear in the code of the article.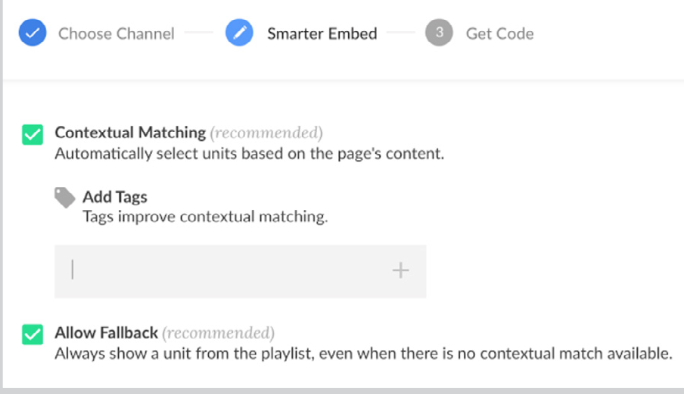 Step 4: Add Tags- tags that appear on units within the Playlist will automatically appear in this space. Add additional tags that appear within the meta tags of your articles to match these units to these articles.
Allow Fallback- this lets you set a fallback for your contextual playlist. If there are #tags in your playlist that don't match a keyword on your site, you can set a default unit in the playlist to appear regardless of contextual matching.
Now you are ready to get your code for implementing the playlist. On this page you will need to select the code you need based on if you have Apester's SDK implemented in your site or not.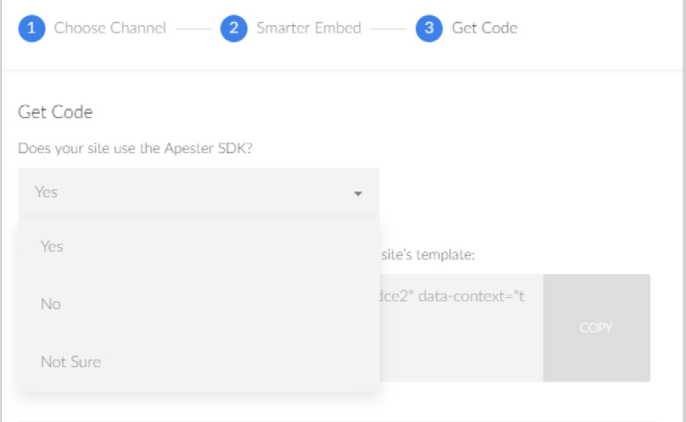 Select the correct option from the drop down and you will receive your playlist code.