Feedback Slide
If you are finding that your readers cannot read the full feedback in the default time on the feedback slide, you can use the timer button to extend the time the user will see this slide.
Simply click on the little clock to the left of the unit and adjust the time to suit you.
Once you finished adjusting the clock, click on the green check to save your settings.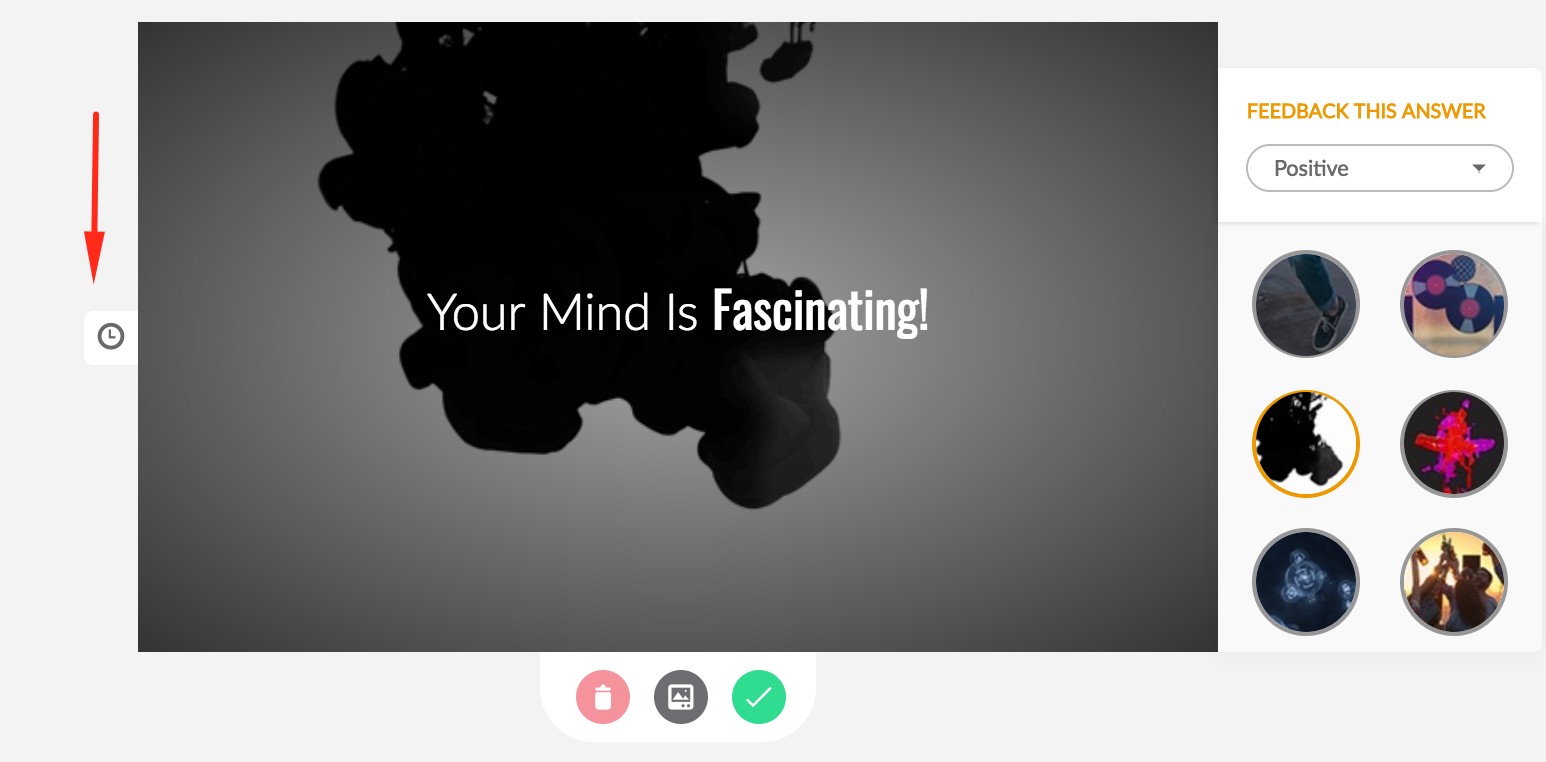 Summary Slide
In a similar manner, you can increase the timer on your summary slides.
The summary slides look like this before you edit them: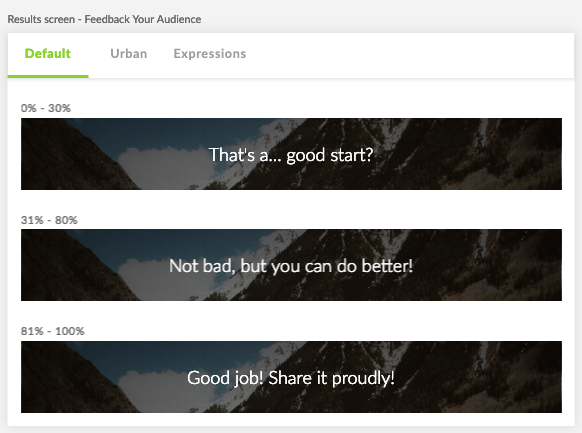 Click on one of them and that summary option will expand. Notice that is a clock icon next to that summary option.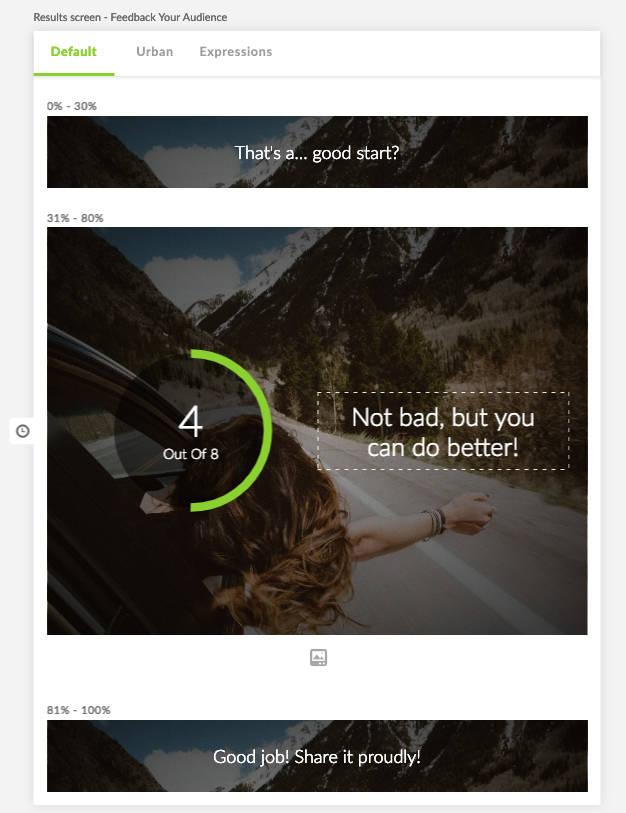 Click on the clock icon and there is a slider to adjust the time from 4 seconds up to 16 seconds. The longer the text in your summary slide, the longer you'll want the timer to be.